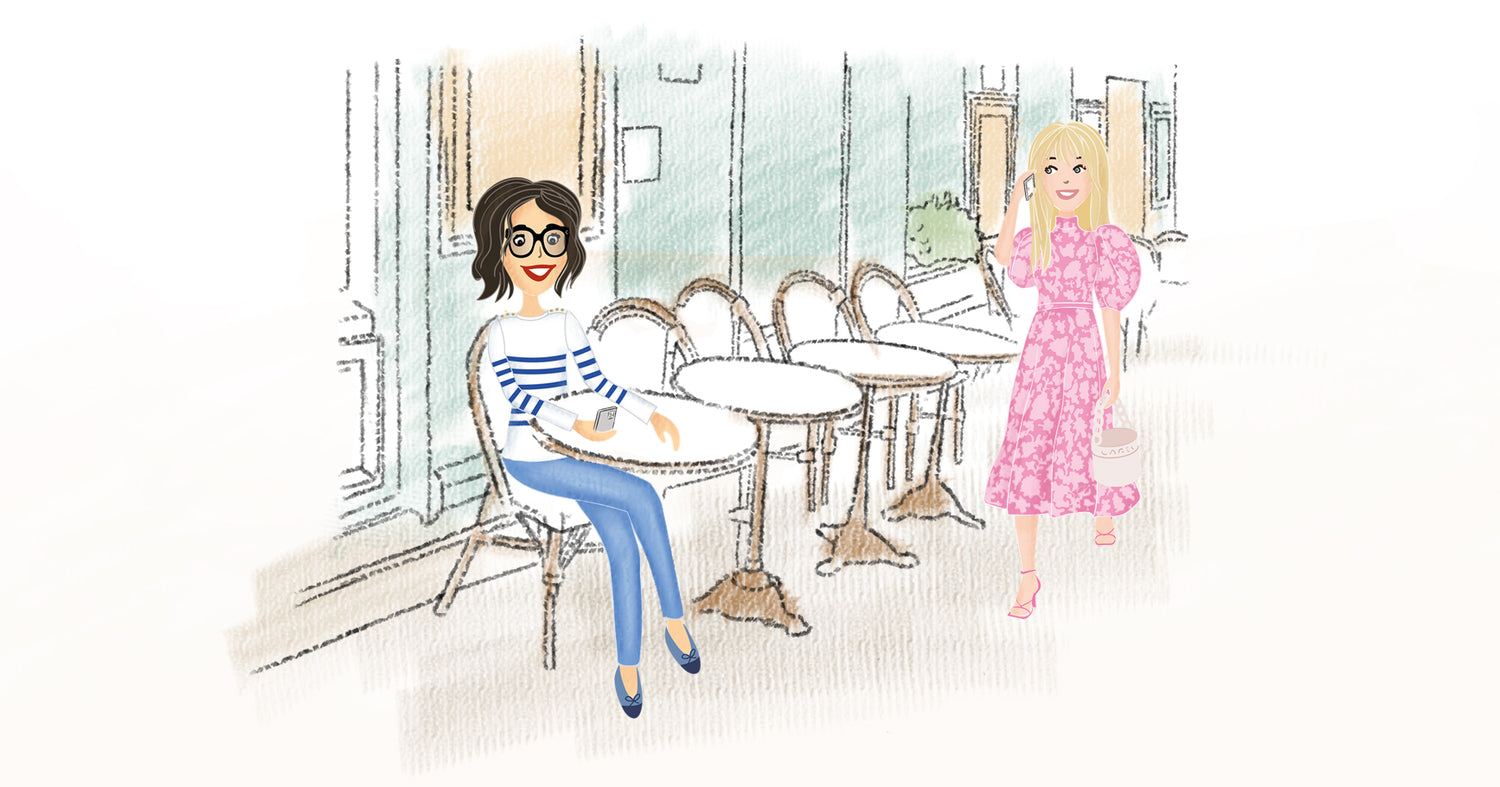 Our Story
Lily and Coco are here to bring you in a Pure n' Bio Journey  
In the heart of the city of lights, beauty and fashion, two ambitious and glamorous Parisian ladies, Lily and Coco, spend their days trying to make a change in the world. Although they have the same goals, they are very different people.
Coco, the Innovative
Our designer, Coco, fell in love with the art in Paris in every aspect. As a creative herself, she appreciates the attention to detail that goes into Parisian art and architecture and will happily go on a bike ride with you in the streets of Paris to tour the museums and show you her favorite pieces.
Coco thinks that our world is very well designed, and we need to work towards keeping it that way.
While she tours around Paris, she keeps her wardrobe elegant and simple, yet her makeup is as confident as she can be.
Lily, the Tender
Lily is a romantic florist with a lot of love to give, growing up in Paris, where parks are exceptionally beautiful, she found her appreciation for nature and flowers and discovered that plants and animals are just as important as us, and deserve the same amount of care and love.
Spending an afternoon with her will probably be at her favorite park while she teaches you new pilates moves and tells you about what she learned from the book she just read about habitat conservation.
Lily takes her romance wherever she goes, you can see it in each element of her look, from her dreamy dresses to her warm colored makeup and daily care routine, she educates everyone around her how to keep our planet and ourselves healthy.
Their Bright Journey
Lily and Coco want to improve the world we live in, and they're working together to bring you the best organic and natural solutions thru our website Pure n' Bio. straight from the capital of beauty to make you look exceptional while you contribute to saving the environment around you. Join these Ladies on their journey of empowering women and making the world a better place by shining with femininity and pushing for positive change.